OUR JANUARY GATHERING AND FUND RAISER:
This year, Ciancia celebrates its 25th anniversary.  Thanks to your generosity, we did well at our Christmas Party.  However, we are still gathering funds for our Italian Film Festival.  Due to the fundrising nature of this event, the door fee is $12.00 a person (if you bring food or wine), or $20.00 if empty handed.   We need your support and we hope to see many of you.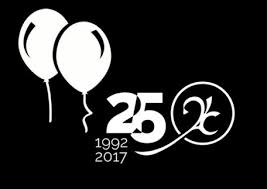 OUR HOST: Giancarlo Pirrone, is one of the original founders of our Club.  Since 1998 he has been our director and a core contributor to this bulletin.  With a career spanning from broadcasting and audio-technology, to teaching architecture, and from real estate investments to restaurants, Giancarlo's true passion is in the visual arts and music.
IMPORTANT NOTICE! only white wine and Prosecco are allowed at this event.  If you prepare and bring any food, please, no red sauces.
DIRECTIONS: even with a good GPS, you may get lost in Ansley Park. For directions to the event, click here or go to our Facebook page.  Please, park in such a manner as NOT TO BLOCK neighboring driveways.  Ansley residents are rather strict with such violations.  Please, drink responsibly at our event!
WEDNESDAY, January 31,  2017  Time: 7:00  p.m. – 10:30 p.m.
280 Beverly Road, NE
Atlanta, GA  30309
404-873-8333
Parking: parking is plentiful, down the street on Montgomery Ferry, next to the rotunda.  Please, don't block any neighboring driveways.
Directions: 
Traveling Southbound on I-75: take the Exit named "10th/14th/17th Street".   Stay on your right-end lane, the exit will take a sharp right at Atlantic Station going uphill. Take your second right, State Street. Go up the ramp to 17th street. Make a right turn at the light on 17th Street, you will be backtracking, toward the Interstate. Go over the interstate, over the long bridge. Cross the intersection with Spring Street, bear on your two left-hand-side lanes. The next intersection is West Peachtree, in front of a rounded glass building, you will make a left turn on West Peachtree.
At West Peachtree: once you are on West Peachtree, proceed toward the light with Peachtree Rd., bearing on your two right-hand lanes. In approximately three blocks, you will merge onto Peachtree Street. Merge onto Peachtree Street, immediately moving to your extreme right-end lane. As you pass the Gas station, stay on your right-hand lane and turn on Beverly Road (a very narrow access), by WSB Broadcasting Station. Stay on Beverly (bear a sharp right), and drive for about 3/4 of a mile. Beverly Road dead-ends on Montgomery Ferry, at an orange flashing light. My house is the last one before the intersection, on your left hand side, a white modern house, with white tubing rails. It is better to park across the intersection, on Montgomery Ferry. You would make a left at the orange light, and park immediately to your right. There is also a round island, downhill, with plenty of parking around it. Make sure you don't block any driveways for towing is strictly enforced in Ansley Park.
back to top