OUR SEPTEMBER MEETING:
Producing vino, olio, and agriturismo in Tuscany
Organic food and a lecture by Dr. Whitney Easton, Cultural Anthropologist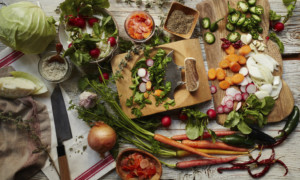 Have you ever wondered how DOC (Denominazione di Origine Controllata) certified organic olive oil is produced, or who picks the grapes that go into bottles of heady Sangiovese that are consumed all over the world? Tuscany has a global reputation for its food culture and farming landscapes, reliably attracting millions of tourists each year. Underpinning Tuscany's food production systems and rural tourism industry are diverse groups of long-term local farmers and newcomers alike, as well as the people they employ. As a discipline, cultural anthropology can reveal the relationships, strategies, and exchanges that allow us to enjoy Italy's gastronomic treasures – and how they are changing under the current globalization. Join anthropologist Whitney Easton as she shares vignettes and insights from her immersive fieldwork on small-scale farming livelihoods in the Monte Amiata area of Southern Tuscany. Together we will explore questions of global importance about sustainable food systems through the lens of Tuscany's globalized countryside. The ingredients here are a sense of wonder and curiosity, cultural involvement and passion for Italy.
Dr. Whitney Easton is a cultural anthropologist (Ph.D., Emory University, 2017) who serves on Ciancia's Steering Committee. She has conducted anthropological field research on agricultural change, farming livelihoods, and tourism in Central Italy and has presented her work at the Society for Applied Anthropology Annual Conference. She currently teaches introductory anthropology courses and seminars on the anthropology of Europe at Emory University and Georgia State University. She also works as an applied anthropologist specializing in ethnographic research on food and culture. Whitney is currently working on a book project from her dissertation, Emerging Ruralities: Constructing Distinction, Desire, and Class through Agritourism and Farming in Tuscany. As a scholar, she is devoted to making anthropological research findings accessible to a wider public.
Wednesday, September 27, 2017   time: 7:00 p.m.
This event is BYOD!
Talk starts at 7:30 on the dot! Please arrive on time!
Location:
280 Beverly Road, NE
Atlanta, GA 30309
404-873-8333
Door Policy: attendees pay $10.00 a person for the food provided and as a contribution to the ongoing administrative expenses of our Club.  Please, bring your own wine or Prosecco.
Parking: parking is plentiful, down the street on Montgomery Ferry, next to the rotunda.  Please, don't block any neighboring driveways.
back to top